Blokker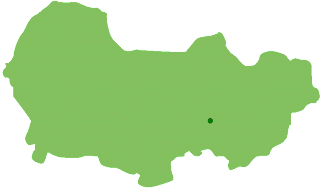 Centuries ago Blokker has been divided into Oosterblokker and Westerblokker. Currently Oosterblokker is part of the municipality of Drechterland and Westerblokker is part of the municipality of Hoorn. On June 6, 1964 Blokker gained nationwide fame through a performance of The Beatles in the local vegetable auction hall "Op hoop van zegen". Since this was the only performance of The Beatles in the Netherlands, it became a mega-event with hysterically screaming girls and wildly swinging boys. In honor of this legendary performance, a few years ago a monument was unveiled opposite the old vegetable auction hall.
The highest windmill of West Friesland is located in Blokker and is still fully functioning. This mill, "De Krijgsman" (The Warrior), uses traditional methods to produce various products for real lovers of bread baking. Blokker has always been known as a village of horticulture with many orchards. And even though currently many fruit farms have ceased to exist, the Bangert area in bloom remains one of the best parts of Blokker.
At the Westerblokker one can find a unique and ancient farmhouse named the "Barmhartige Samaritaan" (Good Samaritan), dating from 1659. This is one of the oldest and most beautiful farms of the Haubarg type in West Friesland.