Bovenkarspel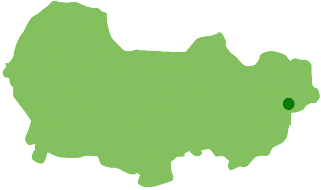 Ancient maps first mentioning Bovenkarspel date back to 1193. Similar to the nearby villages, Grootebroek, Lutjebroek and Hoogkarpel (popularly called "De Streek"), Bovenkarspels first settlements were built on a sandy hill in the middle of a swamp area. In 1449 a seaport was constructed at the former Zuiderzee which became the center of a residential area. For the population of Bovenkarspel fishing was an important source of livelihood. With the construction of the Afsluitdijk (the Enclosure Dam) in 1932 professional fishing came to an end.
Nevertheless Bovenkarspel is still abounding in water and nowadays it is a place where many water sports are practiced. Bovenkarspel features a large recreation area, The Streekbos. With a beach, a forest and the Nature Education Center De Terp there is plenty to do for tourists, including boat trips with authentic polder barges. From the Streekbos one can take a boat trip through the wetland area Het Grootslag, an area with a network of many well navigable waterways. The Streekbos pavilion also houses the well known Orion Observatory.
Another interesting and unique sight is De Overhaal in the inner harbor of Broekerhaven. De Overhaal is the only boat lift in the Netherlands that was able to lift ships from the polder level to the port level, raising them as far as two and a half meters. Bovenkarspel also features a beautifully restored mill named Ceres, which was originally constructed in 1848.