Benningbroek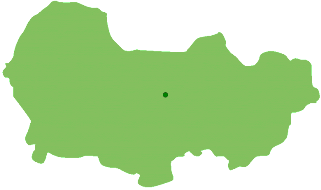 Benningbroek and Sijbekarspel are two connected linear villages. Benningbroek is home to many farms of the Haubarg type and also boasts a deer farm that is open to visitors. A nice part of Benningbroek is the area called Hogeland. A particular pretty landmark is the picturesque white church located at the Kerkelaantje.
Benningbroek has its own nature reserve, characterized by so-called "unequal pastures", where the heights between the various fields differ up to 1.5 meters. There are only few of such areas in Westfriesland and this nature reserve is managed by the Foundation for the Landscapes of North Holland.
In Benningbroek one can also find the original station building, which was part of the line Hoorn-Medemblik. The building is no longer in use as such, but the Museum Steam Tram still passes by here as a tourist attraction and can be boarded either in Hoorn or Medemblik.